​10 Most Common Questions About The Polaris General
Apr 16th 2023
Question 1: Who makes the General side-by-side?
Answer 1: Polaris General side-by-sides are made by the American automotive manufacturer Polaris Inc., with many of its parts and components being manufactured in Osceola Wisconsin and the vehicle assembly process taking place in Roseau Minnesota.
Question 2: What is Ride Command on a Polaris General?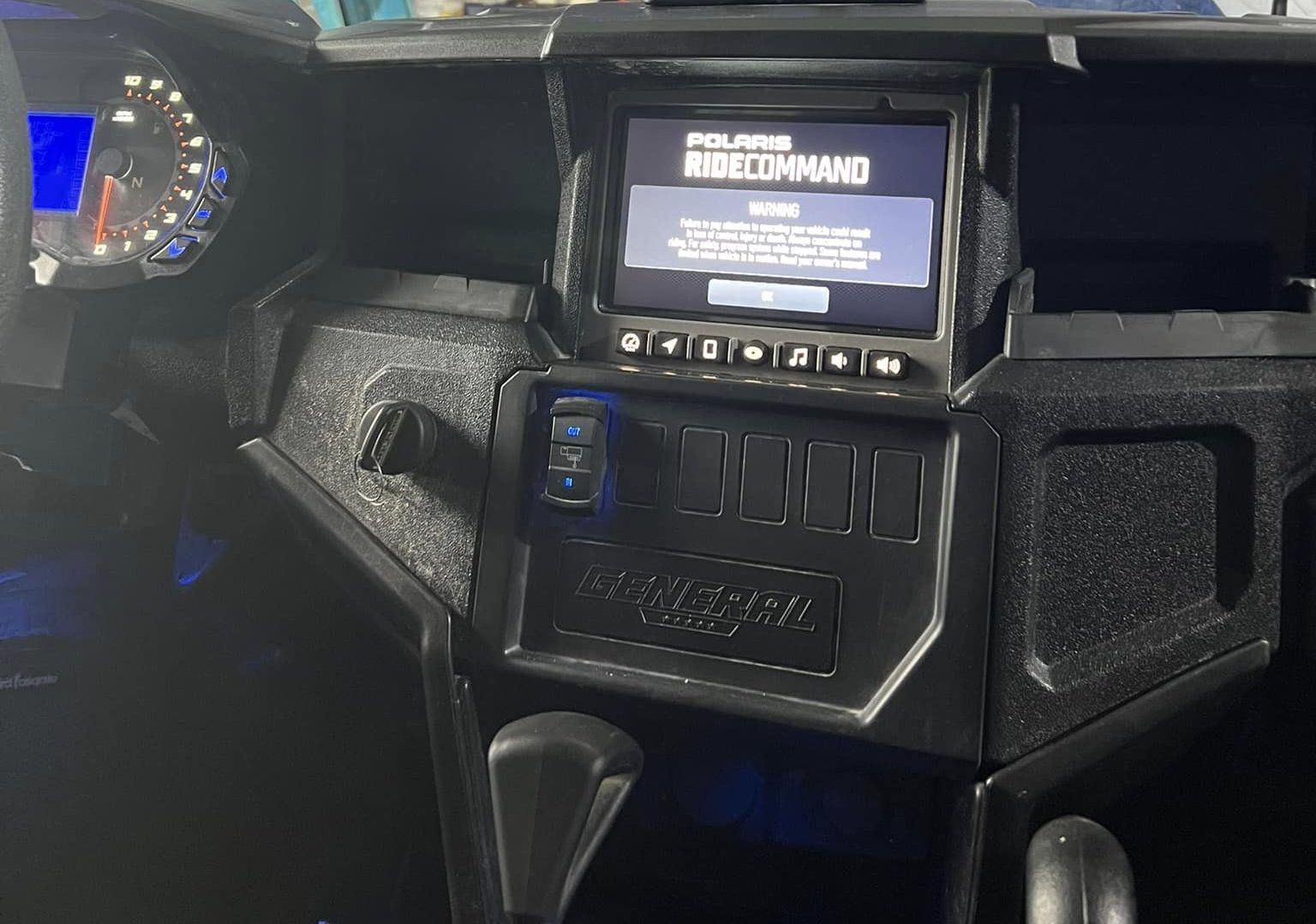 Answer 2: Ride Command is an optional system that you can get with your Polaris General (or install afterwards) that offers a waterproof touch-screen display which will show you GPS maps, play music, or sync up with other riders that also have Ride Command. You can use it to plan rides, find hidden spots, and keep tabs on your crew with the Group Ride function. Ride Command will also track and display ride data / information such as your speed, engine RPMs, and 4WD. Plus, it can also be used in conjunction with a backup camera so that you know exactly what's behind you while reversing! Connect to Ride Command with your phone to make calls / texts, or use it to control your off-road action camera!
Question 3: Where is the oil filter on a Polaris General 1000?
Answer 3: To find the Polaris General 1000 oil filter, look for the best hidden, most inconvenient place on the motor and there she'll be. It's located on the front center half of the engine about ½" higher than most riders can reach. You can take your passenger rear tire off to make it easier to access your oil filter, or you can reach up through the top of the belt box and feel for it under the exhaust shield. It's a pain to reach, but changing it regularly is cheap insurance to keep your rig running right!
Question 4: What is the top speed of a Polaris General?
Answer 4: Stock Polaris Generals are limited to 70 MPH by the factory control unit. But with an ECU tuner or an ECU reflash by firms like Gilomen Innovations, you can easily hit 80+ MPH in a Polaris General! Check out this blog we wrote to learn more about how to increase the top speed of your Polaris General!
Question 5: Where is the battery on a Polaris General?
Answer 5: The battery on a 2-seat Polaris General is located under the driver's seat, and the battery on a Polaris General 4-door is located under the rear seat on the driver's side of the vehicle.
Question 6: Are Polaris Generals reliable?
Answer 6: If you take care of your Polaris General, it will take care of you, and for the most part, the Polaris General is pretty reliable and quite dependable. It is important, however, to heed the break-in period on new machines, and the further you move from the stock configuration with aggressive aftermarket modifications, the more unreliable your UTV will become.
Like with any belt-driven vehicle, the drive belt in a Polaris General proves problematic at times. But you can replace your Polaris General belt on the trail, whereas you cannot replace a transmission in the field if you're running a belt-less side-by-side like the Honda Talon / Pioneer.
Question 7: What is the bolt pattern on a Polaris General?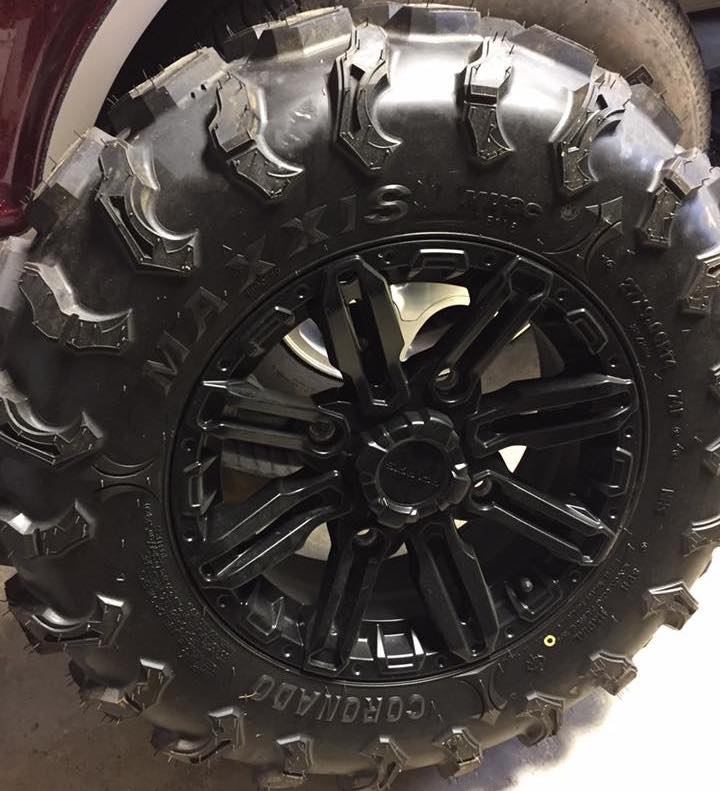 Answer 7: The lug nut pattern (bolt pattern) on all Polaris General machines is 4/156, and they require 12mm studs.
Question 8: Where are the grease fittings on a Polaris General?
Answer 8: The important grease zerks that you need to repack periodically on the Polaris General include the ones on each wheel bearing, two on the front stabilizer bar, and two on the rear stabilizer bar. Depending on your model year, you might also have three grease zerks (one in the middle at the carrier bearing and one on the splines at each end) on your prop shaft / prop shaft yokes. In later Polaris General models, they switched things over to pre-sealed CV joints that don't require greasing, but you can still grease the output shaft that exits from the transmission.
Question 9: What is Turf Mode on a Polaris General?
Answer 9: Turf Mode is a setting that comes on some Polaris General models which unlocks the rear differential when activated and allows the rear wheels to spin independently. It is commonly used to avoid tearing up the ground / grass, as it lets the wheels spin at different rates when turning.
Some riders have experienced issues with Turf Mode, and most of these issues arise from improper use. You should not use Turf Mode while trail riding, and you should never kick your machine into or out of Turf Mode while in motion. It's also a good idea to put some dielectric grease on the connections, and you might need to replace the 2 solenoids and wiring harnesses that control your rig's Turf Mode if it's acting up.
Question 10: Where is the tool kit on a Polaris General?
Answer 10: The factory Polaris General tool kit / tool pouch is either inside your glove box, or hidden in a compartment under the front hood.