​The Top 2023 SxS Events And UTV Events For Polaris General Owners
Feb 27th 2023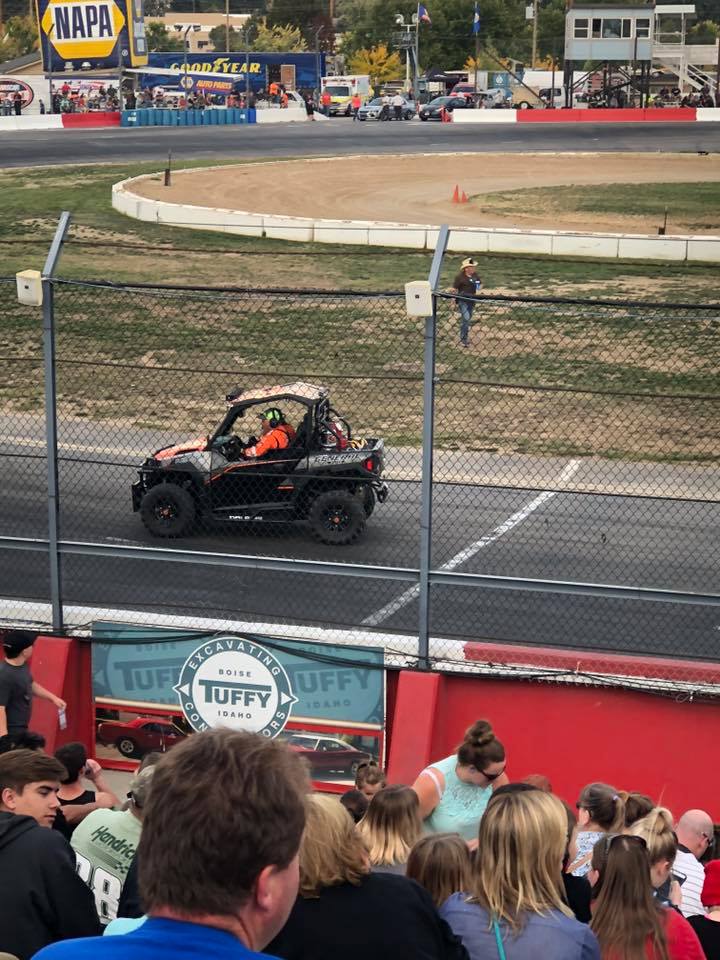 Be it a SxS gathering / jamboree with guided groupe rides, bounty holes, and live concerts at night, or an off-road event like the Moore Expo where you can explore the latest Polaris UTV products and talk with certified Polaris UTV experts, there are countless opportunities for all adventure travel enthusiasts to ride, socialize, and win the grand prize during the 2023 calendar year! Some UTV events in 2023 are small and local, while others draw riders from across the United States. Whether you're wanting to attend a single-day UTV event or a UTV bash that goes on for nearly a week, there's sure to be something that piques your interests occurring in 2023. So fill your tank and buckle up, because we're about to take you on a ride through the top 2023 side-by-side events and UTV events for owners of the Polaris General!
Outback ATV Park 2023 Events
For those on the East Coast -- and North Carolina in particular -- Outback ATV Park is home to many off-road events ranging from charity rides and concerts to contests of power and skill! Here are a few events that Outback ATV park is hosting in 2023:
Full Gas Sprint Enduro on February 11
Party Outback on April 27-29
Mudbash on May 18-21
Back To School on August 17-20
Full Gas Sprint Enduro on November 4
Toys-For-Tots on December 7-10
King Of The Deep 2023 Events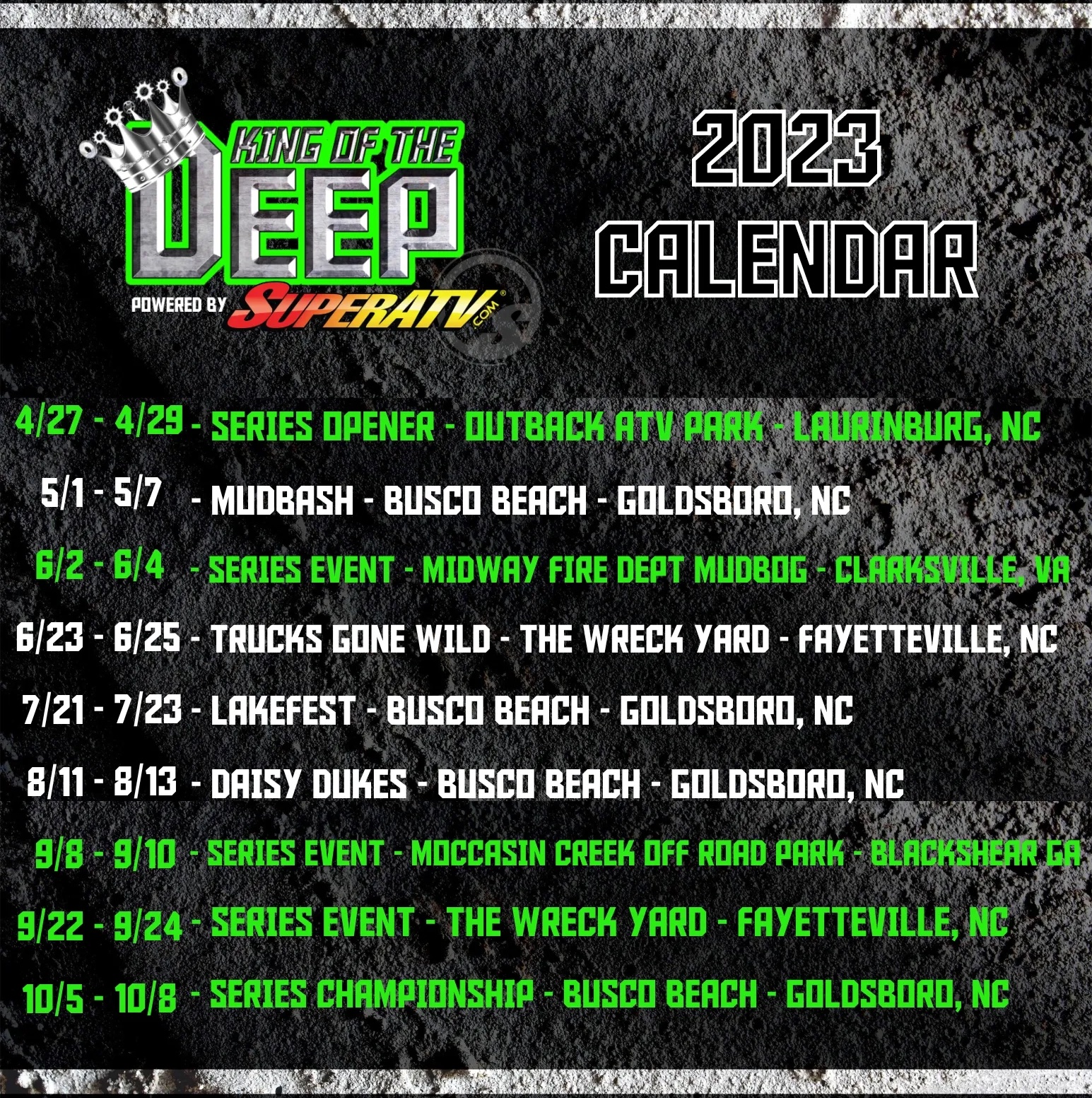 King Of The Deep is having its series opener (Party Outback) at the Outback ATV Park on April 27-29 as mentioned above, but it's also putting on several other events throughout the East during the 2023 riding season, including:
Mudbash at Busco Beach North Carolina on May 1-7
Series Event, Midway Fire Dept. Mudbog in Clarksville Virginia on June 2-4
Lakefest at Busco Beach in Goldboard North Carolina on July 21-23
Daisy Dukes at Busco Beach in Goldboard North Carolina on August 11-13
Series Event at Moccasin Creek Off Road Park in Blackshear Georgia on September 8-10
Series Event (The Wreck Yard) at Fayetteville North Carolina on September 22-24
State Championship at Busco Beach in Goldboard North Carolina on October 5-8
UTV Invasion 2023 Events
One of the most notorious UTV event series is UTV invasion, which takes place in three locations in 2023: Sand Mountain Utah, St. Anthony Idaho, and Waynoka Oklahoma. The first UTV Invasion of 2023 in Utah goes down between May 19-21, while the second one in Idaho takes place between August 31 and September 3. And finally, the third UTV Invasion in Oklahoma transpires September 21-24.
Each leg of UTV invasion is action-packed, with the first event in Utah being home to the Redbull High Desert Scramble, and the events in Oklahoma and Idaho offering everything from "Goat" hill climb challenges and open "Test N Tune" drag strip running to beer pong / cornhole tournaments, DJs, and laser light shows at night!
UTV Takeover 2023 Events
Like UTV Invasion, UTV Takeover is also a three-leg event series full of UTV fun and excitement! It's sponsored by off-road firms such as Rugged Radios, Warn, Trinity Racing and SuperATV, with all kinds of events that range from Wheelefests, Hillfests, and UTV Huckfests to barrel racing, treasure hunts / poker runs, and a kid's zone for the young ones! In 2023, UTV Takeover begins in Coos Bay Oregon between June 22-24, and continues in Jay Oklahoma (date TBD) and Sand Hollow State Park Utah between October 19-23. Come to UTV Takeover for the demo rides, and stick around for the happy hour, block party, and camping!
Other UTV Events Planned For 2023
See the list below for more UTV events in 2023 that you and your Polaris General can participate in. Some events are hands-on, while others are just for spectating. But regardless of whether you want to join a group ride / guided tour of a particularly beautiful area, or a SxS event oriented more towards partying and letting loose, the possibilities in 2023 are extensive!
California UTV Events In 2023
International UTV Events In 2023
Nevada UTV Events In 2023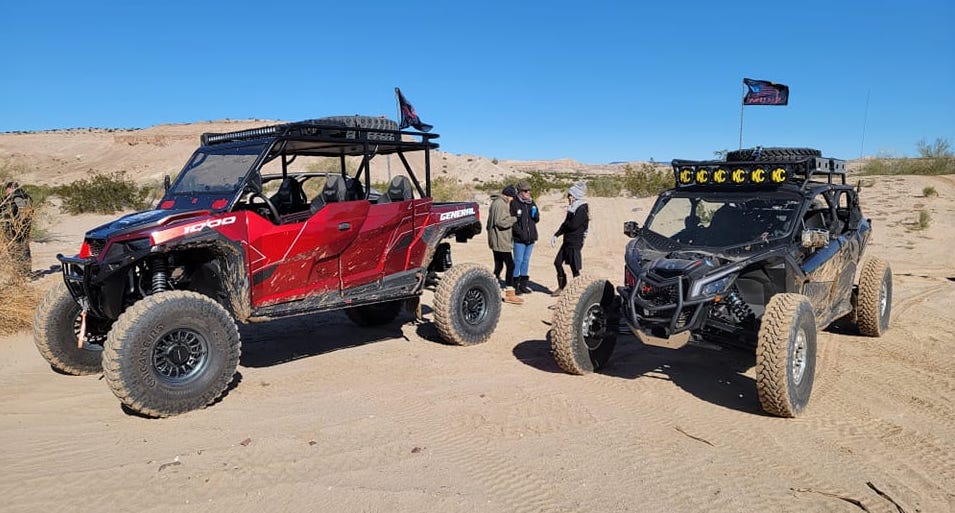 Arizona UTV Events In 2023
Oregon UTV Events In 2023
Idaho UTV Events In 2023
Utah UTV Events In 2023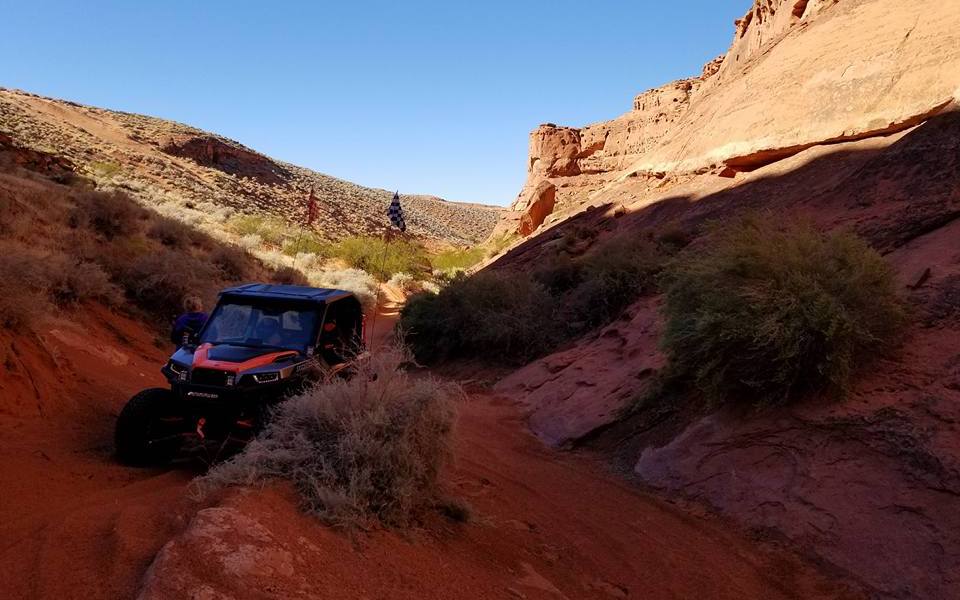 Oklahoma UTV Events In 2023
Missouri UTV Events In 2023
Iowa UTV Events In 2023
South Dakota UTV Events In 2023
Texas UTV Events In 2023
Mississippi UTV Events In 2023
Alabama UTV Events In 2023
Louisiana UTV Events In 2023
Tennessee UTV Events In 2023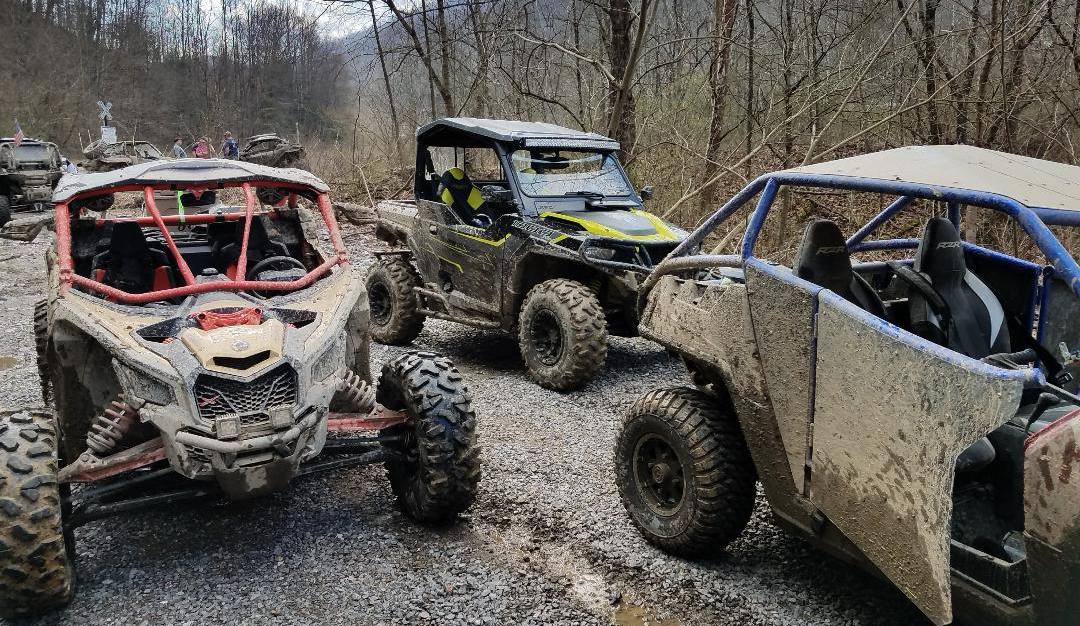 West Virginia UTV Events In 2023
Pennsylvania UTV Events In 2023
Conclusion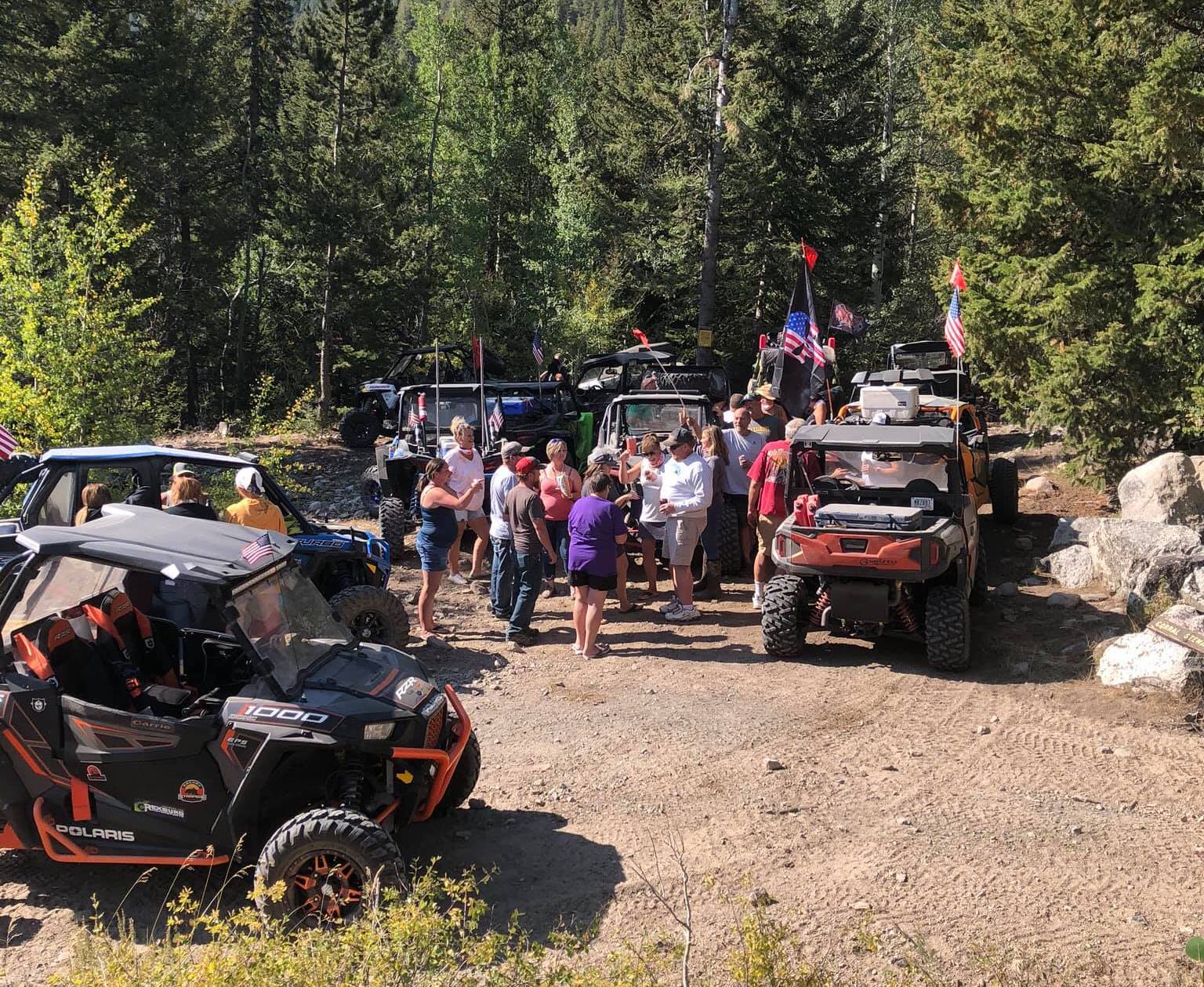 The list of 2023 off-road events itemized above is by no means comprehensive. But it's a good start for those looking to join an event this year, and it includes the major UTV events that are scheduled for 2023. There are almost certainly local UTV events happening in your state, so if you live in an area that we didn't mention, don't worry, you may not have to drive too far for an awesome UTV event or a Polaris General event in 2023!