​Top 40 Off-Road Riding Songs For Polaris General Owners
Mar 20th 2023
If you use your Polaris General for hunting and fishing, you'll likely want to remain as quiet as possible when riding. But if you use your Polaris General for work and recreation, you might want to listen to music while you ride. Some Polaris General owners mount subwoofers in their beds for unmatched bass, while others take the easier route and install overhead sound bars. Whatever your Polaris General sound system looks like, though, you're going to need some good tunes to make it worthwhile. Like most people, you undoubtedly have some go-to songs for cruising, trail riding, and mudding -- and perhaps a few tracks to play when camping or resting on the side of the trail. But if your existing off-road playlist has become stale, repetitive, and overplayed, we've got a couple dozen fresh hits that you can dial in and crank up! Don't get bored with your music selection and add the following songs to your riding playlist!
Best UTV Riding Songs For Wide-Open Cruising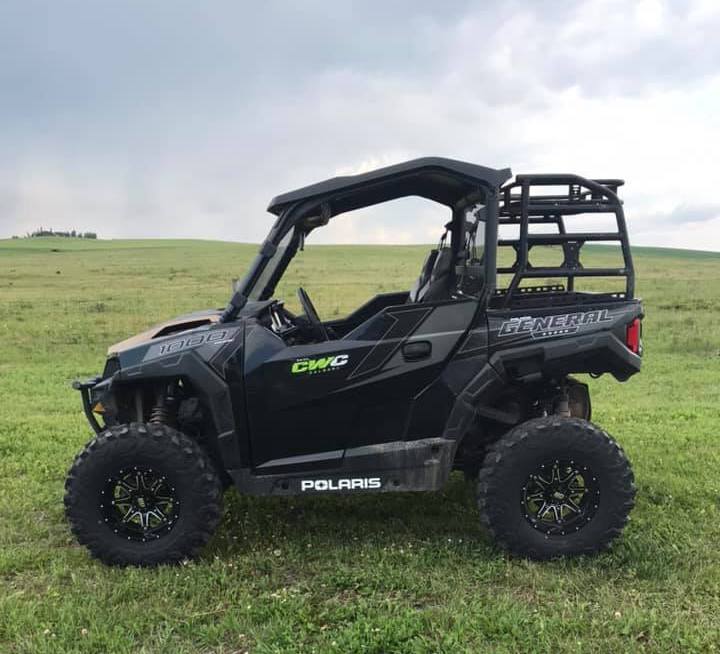 Although the great wide open is nice to appreciate in silence, it can also be enjoyed with an equally free and unfettered playlist! Whether you're up in Big Sky country with unrestricted views for miles on end, or entering the sandman at Coos Bay, Glamis, or the Little Sahara, the following tracks are best enjoyed out in the open and at a cruising speed of 40 MPH or above!
Born Free by Kid Rock
Midnight Riders by Allman Brothers
Sitting On Top Of The World by Doc Watson
Friend Of The Devil by Grateful Dead
Nebraska by Moe.
Panama by Van Halen
Heavy Metal by Sammy Haggar
All Your'n by Tyler Childers
Stricken by Disturbed
Bartender by Rehab and Hank Williams Jr
Best UTV Riding Songs For Mud Slinging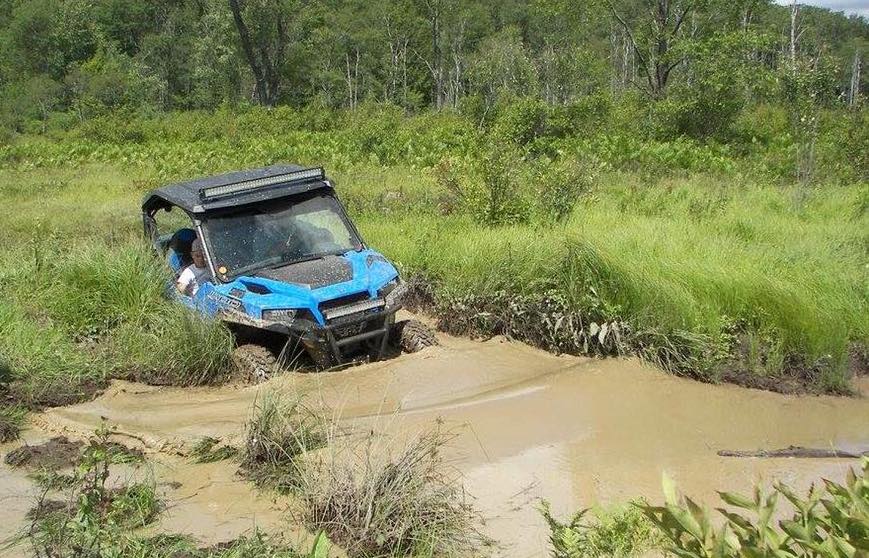 While wide-open riding in a Polaris General calls for songs that will lift your spirit up and keep your head in the clouds, mud riding is best done with songs that keep you grounded and locked in to the nitty-gritty task at hand. Be it an occasional mud pit that is deep and dirty, or a consistently-thin layer of mud that stretches on for meters or even miles, here are the best UTV riding songs to dial in when you're playing in the mud!
Lollipop by Lil Wayne
Hate Goes On by Jelly Roll
Ridin High by Jawga Boyz
Kickin Up Mud by The Lacs
Brain Stew by Green Day
Little Sister by Queens Of The Stone Age
Big News by Clutch
Right Now by SR-71
Along Came Mary by Bloodhound Gang
Flesh Into Gear by CKY
Best Songs To Play When You're Riding Deep In The Sticks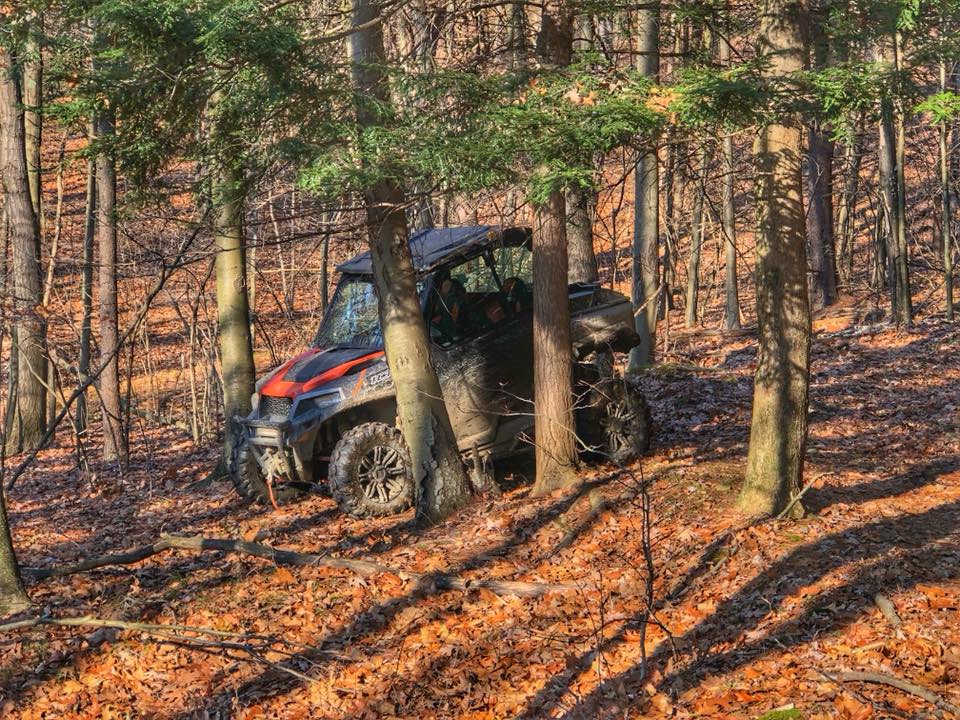 There's a feeling that comes over you when you're far from civilization. You know deep down that if something goes wrong, you're a long way from help. But there's also a sense of freedom and independence that you get when you're way out in the boondocks. There are no people around to hear you, so you may as well jack up the volume and play the following songs with gusto when you're deep in the sticks!
Country Boy by Aaron Lewis
Heartache On The Dance Floor by Jon Pardi
We The People by Colt Ford
Loud and Heavy by Cody Jinks
The Weekend by Brantley Gilbert
Blame It On Waylon by Josh Thompson
Hillbilly Deluxe by Brooks & Dunn
Ballad Of A Southern Man by Whiskey Myers
This Place Called USA by Creed Fisher
Redneck Side Of Mine by Jamey Johnson
Songs To Bump At The Campsite Or Post-Ride Party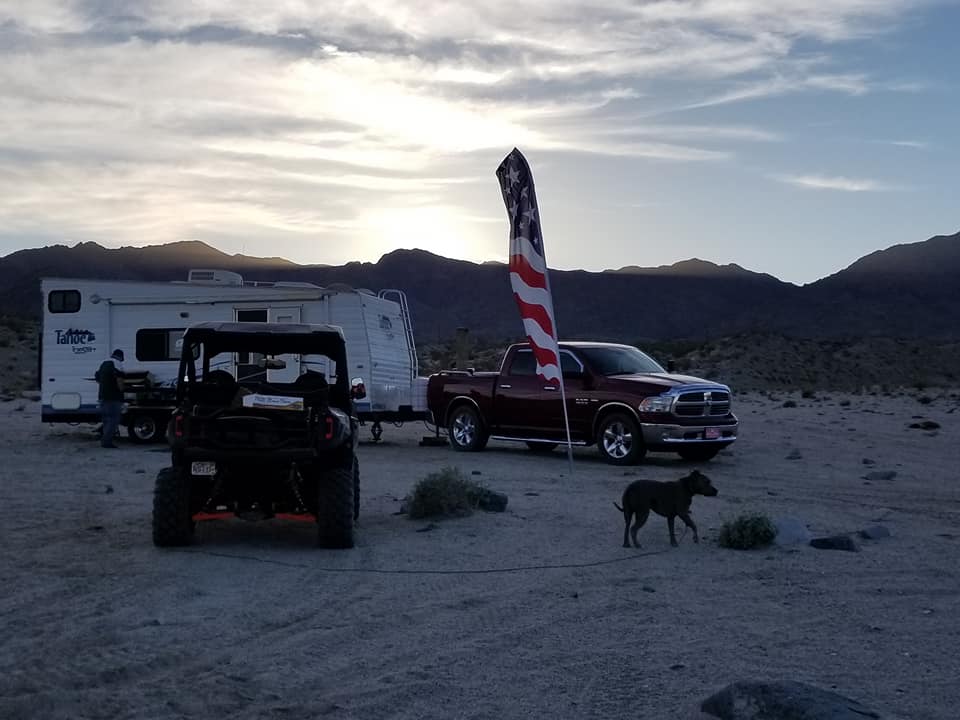 When you're not behind the wheel and free to get a little crazy with the adult libations, your disposition and musical preferences are sure to change. You might feel a little lovey dovey when you're posted up at camp for the night, or you might become somewhat ornery at the post-ride party. But when you're feeling light, getting loose, and sippin' on hooch, keep the good times rolling with the following party beats!
Pony by Giuwine
Old Town Road by Lil Nas X
Rockstar by Post Malone Feat. 21 Savage
Field Party by The Lacs and JJ Lawhorn
DJ Turn It Up by Yellow Claw
Werk by CDI
Turn Down For What by DJ Snake and Lil Jon
You'll Never Find Me by Korn
Bitch Came Back by Theory of a Deadman
Cherry Pie by Warrant
We know that this is an eclectic collection of songs, and it's highly probable that you won't love them all. But if a single one got through to you, then we've achieved what we set out to do. So twist up that dial on your all-weather Bluetooth media controller by MTX Audio, use the long range RF wireless remote for your Ecoxgear soundbar to skip to the next track, and set the right mood with the perfect song for any occasion!